What our customers say about us
TEAM GmbH has supported us optimally in Oracle licensing. This partnership continues to build on mutual trust and awareness of TEAM's deep expertise in Paderborn of Oracle technologies and the often opaque Oracle licensing guidelines.
Jürgen Fröhler, Head of IT-infrastructure
PFLEIDERER Deutschland GmbH
We, the company CEWE, are in close contact due to the high-quality, technical competence of TEAM GmbH. In the area of training and consulting for Oracle ADF technologies, TEAM GmbH is our reliable Partner.
Manfred Neugebauer, Business IT, Head of ORACLE based applications
CEWE Stiftung & Co. KGaA
For Pietsch, it is extremely important to provide customers with the stock items overnight. Since extensive reorganization and the introduction of ProStore®, we have been able to meet this demand reliably even with increasing order numbers.
Markus Graf, Head of Department IT and organisation
Pietsch
With the web service-based interface to the ProStore® warehouse management system, our customers receive detailed information about our stock store. Corresponding goods movements in the webshop or in ProStore® are synchronized just-in-time - right down to the individual bales.
Norbert Prechtl, EDV Managment
Gerriets GmbH
The Importhaus Wilms and TEAM have been cooperating closely and successfully for years. The result is a reliable and innovative logistics, which benefits our customers as well as our company
Uwe Sauerwein, Head of Distribution Center
Importhaus Wilms/ Impuls
The versatile functionalities of ProStore® comparable references and especially the possibility of making partial commissioning have influenced our decision in favor of TEAM.
Andreas Starck, Plant Manager
Eisbär Eis
TEAM has been proved to us as an innovative and reliable partner who understands how to implement our high individual requirements for a warehouse management system.
Bernd Richter, Managing Director
Rila Feinkost Importe
With TEAM, we were able to achieve a high degree of automation, which ensures the required flexibility due to standard components and modules.
Manfred Meiser, Logistics Manager for baking ingredients
IREKS
Our customers report on the projects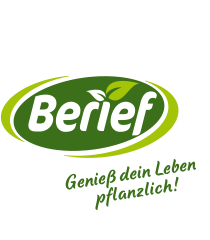 ProStore® goes Veggie
Berief Feinkost GmbH is expanding its existing production and storage capacities – the management of the new warehouse is carried out with the TEAM solution ProStore®.

Oracle ADF Technologies – Training and Consulting
"We, the CEWE company, are in close contact with the high-quality, technical expertise of TEAM GmbH, and TEAM GmbH is our reliable partner in the training and consulting field for Oracle ADF technologies A partnership. "
Manfred Neugebauer, Business IT, Head of ORACLE based applications, CEWE Foundation & Co. KGaA

Warehouse management software enables future-proof logistics
The existing central warehouse was reorganized and a new warehouse management system was implemented with ProStore®. The improvements achieved are impressive: "By reducing throughput times and parallel work, we have been able to increase the pick-up capacity in the company center by 30 percent and minimize pick errors by 50 percent," says Thomas Kaps, logistics and quality management at heroal.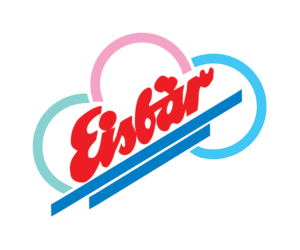 Keep Cool – even when it's hot
With the construction of a deep-frozen high-bay warehouse, Eisbär Eis increased storage capacities by 200 percent and external storage costs were reduced by 40 percent. The standard logistics software ProStore® takes over all tasks of warehouse management and material flow control – including dispatch processing for finished goods
.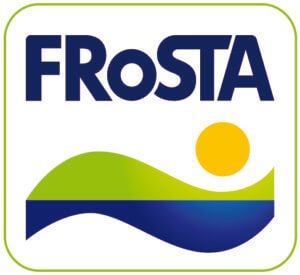 High-tech on ice
It began with the century project "Schottke 2000". FRoSTA invested heavily in a state-of-the-art production line, a new raw material warehouse as well as in a stacker guidance system to optimize logistical processes. The threads of the TEAM logistics software ProStore® are now running together. All extensions and modernizations were implemented during operation with a new interface to ProStore®.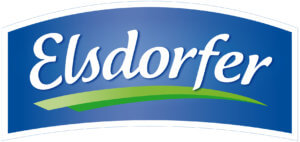 "Fresh Life" in Elsdorf Logistics
The Heideblume dairy has established a modern, highly automated logistics center in Elsdorf. In order for everything to function smoothly, the logistics software ProStore® is used.

Save time and reduce costs with optimized processes
Through the introduction of ProStore® in conjunction with paperless picking, Heimeier has consistently made use of the potential for optimization in finished goods logistics. From delivery to production, ProStore® controls all processes and ensures that the market can be supplied with "just-in-time" and the desired quantity with thermostatic valves & Co. Clou is a weight control integrated into the picking.

Innovative logistics for innovative food solutions
Since 2010, ProStore® has been optimizing all logistics processes along the material flow – from the goods receipt to the complete warehouse management, the production connection to the dispatch. The solution includes a radio-assisted stacker guidance system, pick-and-place picking, integration of batch tracking and a direct link to the process control system.

Future-oriented business development
TEAM optimizes in-house logistics based on the standard software ProStore® in the logistics center of the aluminum specialist heroal. The new logistics concept is based on state-of-the-art technology concepts and systems with, for example, mobile radio terminals, a stacker control system, etc.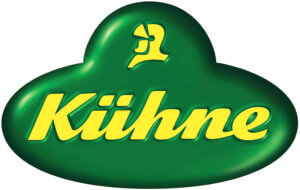 Feeding in view
In order to optimize and trace batches in production and logistics, an IT project was implemented with ProStore®, which ensures a complete traceability of the good.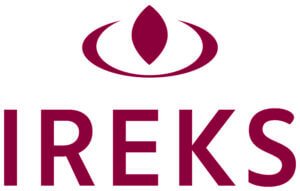 Optimal logistics for fresh ideas around grain
With ProStore® all production items, storage and shipping units are tracked and logged back at all times.

Increased transparency and high-quality materials for high-tech plastics
With the introduction of ProStore® and the integrated RFID system, the logistics processes have been made more transparent, efficient and safer.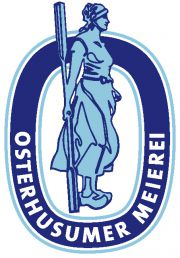 Logistics for the fresh milk industry
With the help of ProStore®, the Osterhusumer Meierei Witzwort eG is now able to process significantly more dairy products in high quality at the logistical level and thus has positioned itself in the challenging market environment of dairy processing companies for the future.


Optimal Oracle licensing
"TEAM GmbH has optimally supported PFLEIDERER Holzwerkstoffe GmbH in the field of Oracle licensing consulting, and we have worked together to create creative solutions that have been successfully implemented both in terms of licensing, as well as economically and technically TEAM in Paderborn in the field of Oracle technologies and the often opaque Oracle licensing guidelines. "
Jürgen Fröhler, Head of IT Infrastructure, PFLEIDERER Deutschland GmbH

From the washer to the boiler – reliable overnight delivery for the specialist trade

The Pietsch Group has extensively reorganized and expanded the in-house logistics at the central warehouse in Ahaus. The entire material flow – from the goods receipt to the goods issue – is now (almost) covered by the ProStore® logistics software.
Logistics for fine cuisine
In the modern logistics center of Rila Feinkost Imports, ProStore® provides the fine cuisine for logistics. The system is responsible for the control of all logistical processes up to picking, as well as for inventory monitoring at all storage locations.


Successful introduction of the warehouse management system ProStore®
By investing in the new warehouse management system, Sanitop-Wingenroth creates a further significant and sustainable increase in efficiency and flexibility in logistics, and enables it to react more quickly and better to the dynamic requirements of the trading partners.



Agile logistics for the "intelligent house technology"

In the course of a comprehensive optimization, TECE is leveraging the potential of the warehouse management software ProStore®, which is the basis for the integration of a paperless, voice-controlled picking and a stacker control system. At the logging center in Emsdetten, logistical processes are literally "on the road" in the existing warehouses.

ProStore® heizt dem Lager ein durch innovative Lagersteuerung
Mit ProStore® sind die Lagerabläufe schlanker, schneller und transparenter geworden. Ein schnellerer Lagerumschlag bedeutet auch geringerer durchschnittlicher Lagerbestand und somit geringere Kapitalkosten.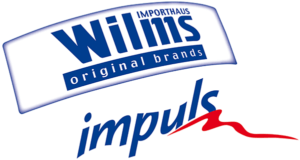 Traceability, pick-by-voice and more
The Warehouse Management System ProStore® guarantees a transparent and smooth flow of goods at the Wilms warehouse. The result: a reliable and innovative logistics which benefits both customers and Wilms.
An excerpt from our customers
All Clients
Handel/Großhandel
Nahrungsmittel
Prozess/Industrie
Sanitär