TEAM - your partner for intralogistics
Current trends such as globalization, industry 4.0, e-commerce or same-day delivery present new challenges for companies. With TEAM's ProStore® warehousemanagement system, you are optimally equipped for the future of intralogistics and create the prerequisites for your Logistics 4.0 concept.
ProStore® 10 has participated in the WMS database and is validated by Fraunhofer IML.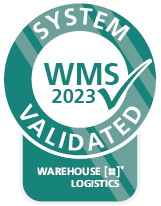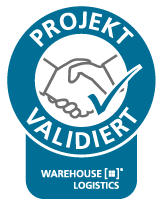 Warehouse Management System (LVS) or Warehouse Management System (WMS)?
A Warehouse Management System (LVS) can manage all processes within the warehouse, such as items, storage locations, and their relationship to each other. It also supports the processing of the goods receipt, the dispatch, etc. Goods receipt and exit, picking and much more are also within the jurisdiction of a Warehouse Management system. Thus, the entire material flow can be represented.
A Warehouse Management System (WMS) covers all Warehouse management tasks. But there can be more. In addition to the pure warehouse administration tasks, a Process Management System, for example, allows KPI to capture and control all processes, as well as to control and optimize them all.

A WMS should also be geared towards logistics 4.0, ie cloud-based and Web 2.0-capable, pave the way to Augmented Reality and much more.