ProStore® VR Training
Employee training in virtual worlds
The ProStore® module VR training

Training via "Virtual Reality" (VR) enables employees not only to acquire processes theoretically, but also to test and consolidate them directly in practice. When training with VR glasses, full physical effort is required - performed VR procedures are experienced immediately and therefore immediately internalized.
The ProStore® VR training opens up the potential of virtually trained employees for intralogistics for the first time!
The advantages of ProStore® VR training: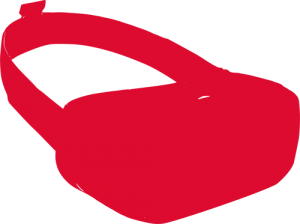 Added value through reduced training time
Error prevention
Reduced entry barriers for foreign language employees through visual experiences
Customer-specific picking processes can be experienced and checked at an early stage once they have been defined (e.g. during customer acceptance)
KeyUsers can be trained before the Go-Live
Rare and therefore particularly error-prone activities can be trained specifically
With ProStore® into the virtual world
The ProStore® VR training uses the latest second-generation VR glasses which, with their responsiveness, display quality and wearing comfort, enable immersion without prior knowledge or preparation.
The training is also fully integrated into ProStore®.
It uses > ProStore® WebSLS in the virtual environment:
Use of available stocks
Access to the created users
Evaluation of trainings possible (training results, duration, open training needs)

Have we caught your interest?
Then please contact us. By phone (+49 5254 8008-0), by mail (team@team-pb.de) or by contact form.
We will take care of your request as soon as possible.